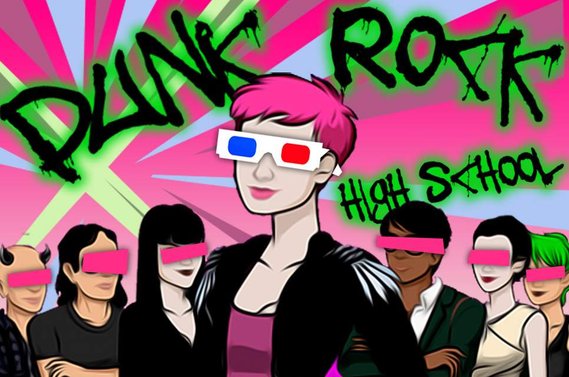 Punk Rock High School
An interactive choose-your-own-adventure game for the Episode App featuring Nancy and her ragtag group of friends at a local high school. But this isn't any ordinary high schools. It's chock full of Nerds, Monsters, Robots, Metalheads, Vampires and more!

This three-episode mini-story finds Nancy exploring and exposing secret love affairs, a cheating boyfriend, jealousy, friendship and a mysterious artist with an *ahem "intimate" painting on display in a local art gallery.